NEXT STOP NY! Acting for TV, Film & Stage
"TODAY'S TECHNIQUE for TODAY'S ACTOR" an Alternative to the Method"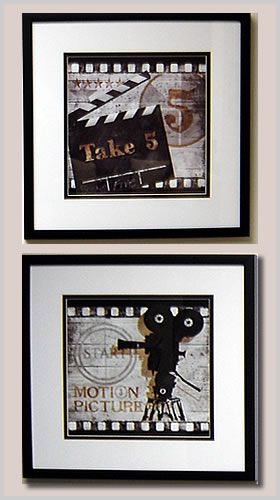 CLASS OUTLINE
Next Stop NY! Acting for TV, Film & Stage was created for those who have a desire to learn the craft of acting. All classes are instructed by Gary Nastu. Our students are introduced to our technique and some of the most important areas of study for actors today. (Brief descriptions below)
"Acting without Agony: An Alternative to the Method by Don Richardson" (2nd edition) is recommended reading and required for acting classes ages 14-Adult. Available online from Amazon, Barnes & Noble or from the publisher at www.mypearsonstore.com
Craft/Technique: Students are introduced to our acting technique "TODAY'S TECHNIQUE for TODAY'S ACTOR"and learn how to create a believable character in a short time. Learn how to use your imagination so you will be able to feel the emotional life and think the thoughts of the character and not your own. Learn to make and understand the necessary adjustments in your performance for TV, Film & Stage. Gary believes acting is a work of the imagination and created his technique" from the teaching of Don Richardson, George Sdanoff, Harry Mastrogorge and Sal Dano. Don Richardson was such an influence on Gary and his technique that his book "Acting without Agony" An Alternative to the Method is required for acting classes ages 14-Adult.
Scene Study and Monologues: Focus on the actor's skills to break down a scene or monologue. You will learn to understand their style and structure. To make the best choices so the scene or monologue will have the desired effect it was meant to have on the audience. Monologues are videotaped so students can learn basic camera techniques. Gary's scene and monologue analysis technique is based on Don Richardson who wrote "Acting without Agony". A recommended acting book for new and young actors to read first and own!
Cold Reading Taped Audition Technique Private Class: Learn the technique necessary to make you look like a professional at any audition! To give you the ability to look at a script for a short time and make choices necessary to bring your character emotion and physical behavior to life. To understand the script structure so it will have the intended effect. Learn to make the necessary adjustments by the casting directors at auditions. Gary's cold reading audition technique is based on his studying with Estelle Harman and Ari Barak at the Estelle Harman Actors Workshop in Hollywood, CA.
Commercial Acting Technique included for Students 8-13 yr old session: To develop the actor's commercial skills and personality. Students will learn commercial techniques that will make them competitive. We will focus on dialogue, improvisational and some group scene auditions. Students will learn about storyboards and to read from cue cards. Actors will learn product handling, reaction work, camera technique and hitting marks. Improvisation techniques that will help them when there is no scripted commercial dialogue, which is very useful in today's market. Gary's training in commercials acting and improvisation comes from an amazing professional source! Gary's teacher and friend Jeff Gerrard, who owns Jeff Gerrard Casting in Los Angeles since 1983 and has cast over 3,500 commercials! Jeff Gerrard is, and has been, the President of the Commercial Casting Directors Association for more than fifteen years.
---
Gary's students have worked in TV, Film and on the Broadway Stage. They have appeared in "BULL" "Power" I Killed my BFF", "Nickelodeon", "Sesame Street", "Onion News Network", "As The World Turns", "Good Morning America", "Celebrity Ghost Stories"," Exhume", "Clutter", "Two Days", "The David Dance", "Chapter 27", "Isn't it Delicious", "Inherit the Wind", "Dracula The Musical", "American Girl", I Love NY!, "School House Rock", Bounty, Go Gurt, Sudafed, ING Direct, Connecticare Commercials, PSA NYC Anti-Smoking, Hasbro, Friendly's ,PSA Ebola and Selah Sue Music Video/Crazy Vibes<>